Booking.com6.7
Expedia.nl7.6
Google7.2
Fletcher Hotel-Restaurant Stadshotel Den Haag has temporarily been rented out completely.

But don't worry, with over 110 hotels in the Netherlands you can easily find another Fletcher Hotel. There are plenty of hotels in the vicinity where you'll be warmly welcomed.
Take a look at one of the following hotels:
City hotel in Den Haag
Welcome to Fletcher Stadshotel Den Haag! Our cosy hotel is located a short distance from the center of The Hague, which makes it the perfect location to start exploring this vibrant city. It is just as easy to make your way to the beach in Scheveningen and Kijkduin from here as well.
Charming hotel in the bustling center of The Hague
Visit the beaches of Scheveningen and Kijkduin
Welcoming bar and lounge with fireplace
 
Comfortable stay
An overnight stay at the new, 4-star Stadshotel in Den Haag is a guaranteed wonderful time. This hotel features comfortable hotel rooms, a breakfast restaurant and a chic lounge with a bar and fireplace. You can visit the bar for a drink and snack.
Nature and culture
Thanks to the unique location of the hotel in The Hague, there is plenty to experience during a weekend getaway. The city center of The Hague is easy to reach from the hotel, both on foot and by bike. You can easily reach the beach in Scheveningen and Kijkduin by car. You can expect a weekend of shopping and visiting museums, but also plenty of great days getting fresh air out on the beach.
Our team warmly welcomes you!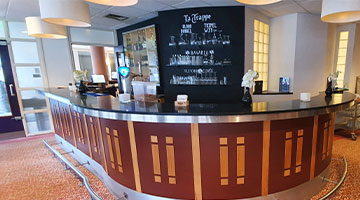 Charming hotel in Den Haag
Fletcher Stadshotel Den Haag is the perfect hotel for spending a few days in Den Haag. This charming hotel boasts a cozy lounge with a bar and fireplace, which is an excellent place to enjoy a cup of coffee or a nightcap.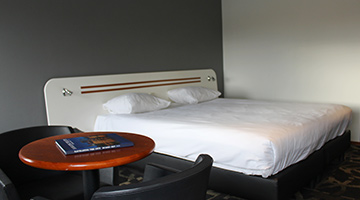 Photos and videos
Do you already want to get in the mood before you arrive at our hotel? Check out the photos and videos of our hotel here.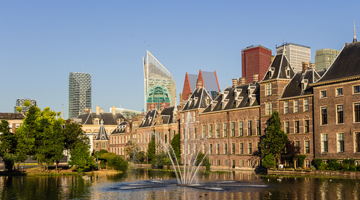 Nature and culture
The hotel is the perfect place to stay if you want a mix of the city and the beach. The hotel leaves you right in the bustling city center of Den Haag, but is also very close to the beach in Scheveningen and Kijkduin. Being close to both locations means that there is something for everyone.